Conceal / Reveal (2011)
I have long been interested in notions of revelation and concealment; in this new body of work I contemplate these themes. In our journey through life, we are continually engaged in a process of opening and closing doors, of revealing and concealing. We live with many more questions than answers. Do we ever catch more than a small glimpse of the endlessly mysterious whole?
In this series paintings are set behind sandblasted glass. The frames are riveted together with hand-made stainless steel and brass rivets. The combination of solid and transparent materials alludes to the relationship between our physical and spiritual worlds, providing me with a material context within which to explore different ways of seeing.
A special thanks to Claire Beynon, Boofa Hobbs, Alan Rennie, Graham Burgess, Alan Stocker, Paul Craig, Dorthe Kristensen, Samuel Hulkes, Amanda Bean, Olaf Wehr-Candler, Tomas van Ammers, Mel James, Peter Gregg and Norma Dutton, who have all in their own way helped me actualize this collection. Without human kindness where would we be?
Conceal / Reveal is dedicated to Claire Beynon, a wonderful friend and mentor.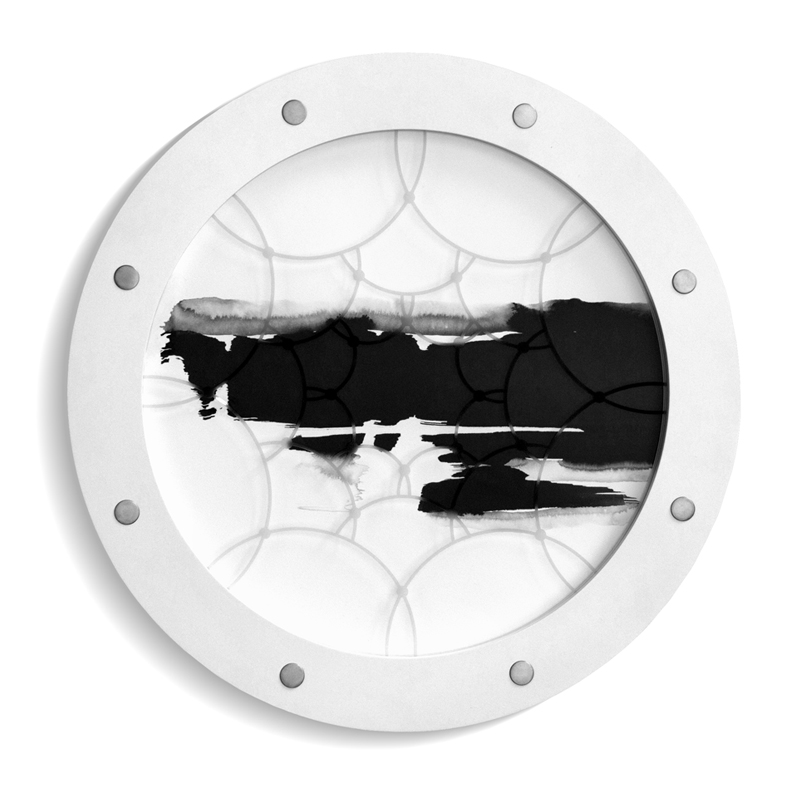 Ink on paper, sand-blasted glass, brass-and-steel rivets and lacquered custom wood
2011
Ink on paper, sand-blasted glass, brass-and-steel rivets and lacquered custom wood
2011
Ink on paper, sand-blasted glass, brass-and-steel rivets and lacquered custom wood
2011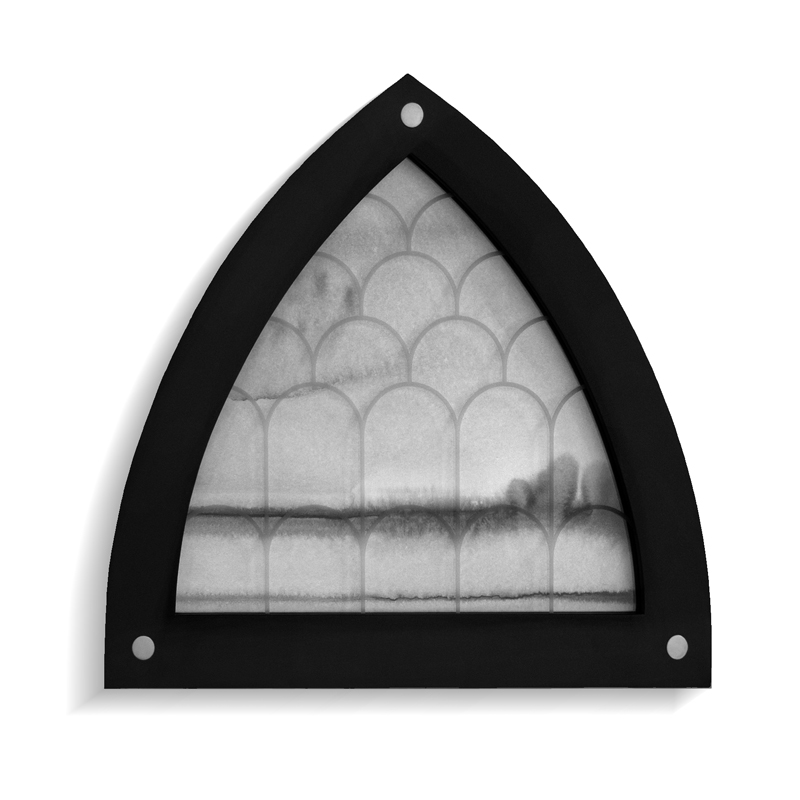 Chinagraph, ink on paper, sand-blasted glass, brass-and-steel rivets and lacquered custom wood
2011
Ink on paper, sand-blasted glass, brass-and-steel rivets and lacquered custom wood
2011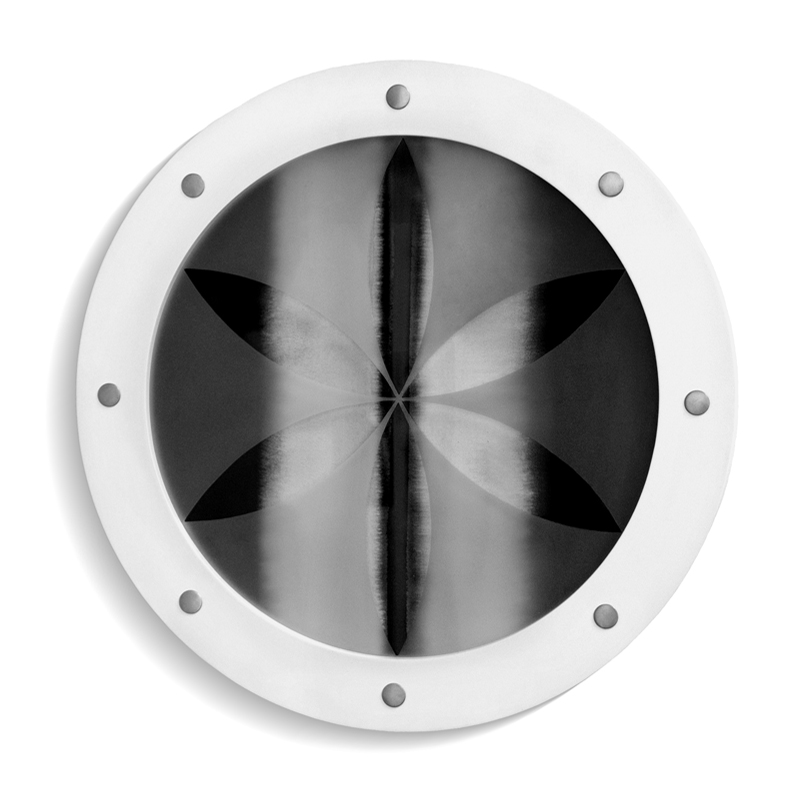 Ink on paper, sand-blasted glass, brass-and-steel rivets and lacquered custom wood
2011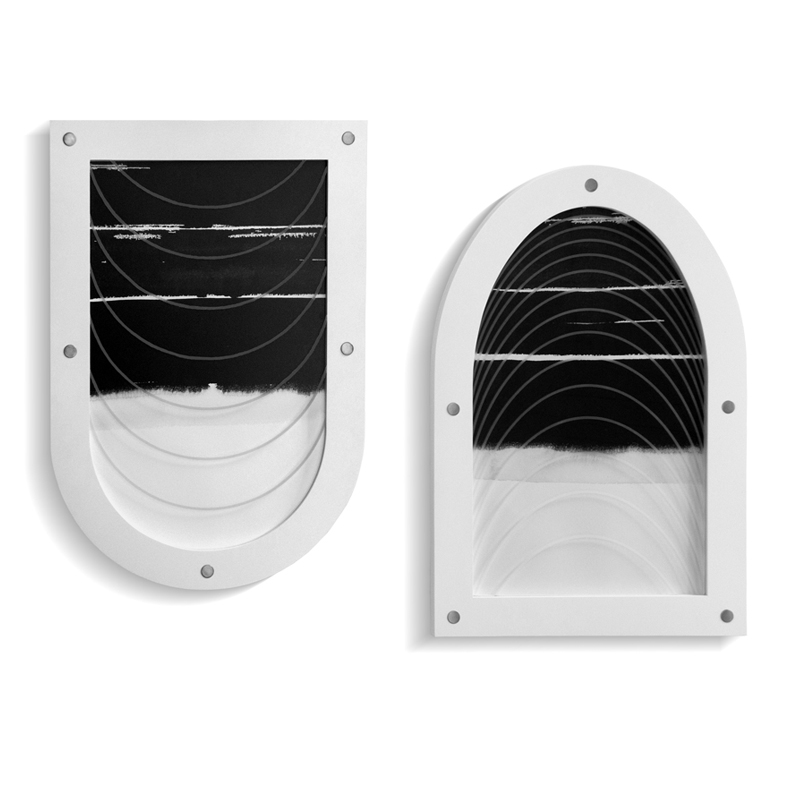 Diptych
Ink on paper, sand-blasted glass, brass-and-steel rivets and lacquered custom wood
2011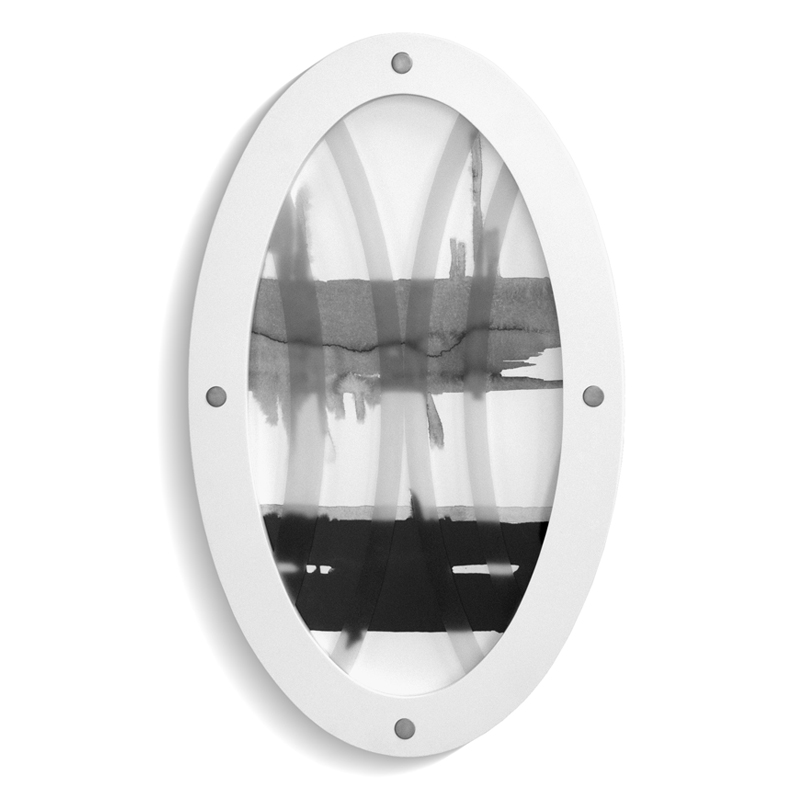 Chinagraph, ink on paper, sand-blasted glass, brass-and-steel rivets and lacquered custom wood
2011
Ink on paper, sand-blasted glass, brass-and-steel rivets and lacquered custom wood
2011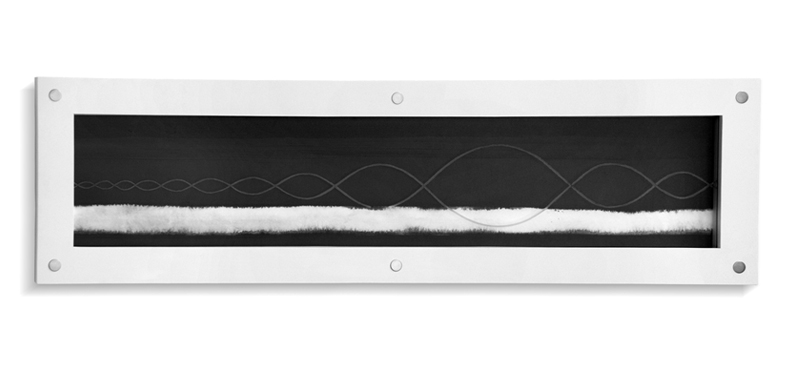 Ink on paper, sand-blasted glass, brass-and-steel rivets and lacquered custom wood
2011
Conceal / Reveal (Installation photo)
Arthouse
2011
Conceal / Reveal (Installation photo)
Arthouse
2011
Conceal / Reveal (Installation photo)
Arthouse
2011